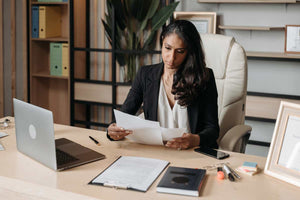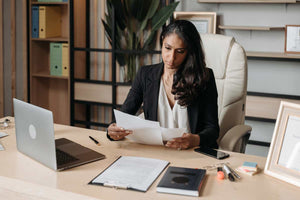 AGREEMENT TO TERMS
These Terms of Use constitute a legally binding agreement made between you, whether personally or on behalf of an entity ("you") and United Beauty ("Company," "we," "us," or "our") concerning your access to and use of the https://www.unitedbeauty.co.uk/ website as well as any other media form, media channel, mobile website or mobile application related, linked, or otherwise connected thereto (collectively, the "Site").
We are registered in England and have our registered office at 11 Princewood Road, Corby, Northamptonshire, NN17 4AP. Our VAT number is 05327113. You agree that by accessing the site, you have read, understood, and agreed to be bound by all of these Terms of Use.
The site is intended for users who are at least 13 years of age. All users who are minors in the jurisdiction in which they reside (generally under the age of 18) must have the permission of, and be directly supervised by, their parent or guardian to use the site. If you are a minor, you must have your parent or guardian read and agree to these Terms of Use prior to you using the site.
USER REGISTRATION
You may be required to register with the Site. You agree to keep your password confidential and will be responsible for all use of your account and password. We reserve the right to remove, reclaim, or change a username you select if we determine, in our sole discretion, that such username is inappropriate, obscene, or otherwise objectionable.
DELIVERY
United Beauty endeavours to meet the delivery times above but they cannot be guaranteed as they may be affected by circumstances beyond our control. All orders will be issued with a reference number, which can be used to track your order; please quote this number when contacting us. Orders will not be dispatched on the weekends or any bank holidays.
All orders are shipped via courier from our Distribution Centre in the Midlands. For UK deliveries, they will be dispatched within 2-3 working days. This will be for free UK Standard Deliveries. Unfortunately, we do not offer shipping outside of the UK and to PO Box addresses.
Where orders are available earlier, the customer will be informed and have the option for an earlier delivery date. United Beauty endeavour to meet the delivery time above, but they cannot be guaranteed as they may be affected by circumstances beyond their control.
Orders will need to signed for at your place of delivery.
*Please note that delivery schedules may be affected by the public holidays.
CUSTOMER COMPLIANT PROCEDURE
United Beauty is committed to providing good customer service across all aspects of our business. Should you be one of the few customers to experience a problem regarding our products or delivery, please follow the procedure below:
If you receive an order with damages or discrepancies, you must notify us in writing within 3 working days of receipt of goods. Any faulty or damaged goods that you may receive must be reported to us at the time of complaint to obtain a returns number. All returns must be sent back in packaging suitable for safe postage with the returns number and must be clearly marked for the attention of:
Returns Department, United Beauty Ltd, 11 Princewood Road, Corby, Northamptonshire, NN17 4AP.
Items ordered in error may be returned at United Beauty's discretion and may be subject to a restocking fee.

A refund of the goods returned will be credited to your account within 4 weeks of the complaint. However, if for any reason there is a requirement to keep the complaint open for longer, one of our sales representatives will contact you with an update and advise an expected date for completion.

A refund for the postage paid by yourself will be provided for any goods that you return to us due to damage or incorrect goods received. You will need to provide proof of postage and a total cost charged to you by your carrier/courier in the form of a receipt or bill copy. Any replacements that we may send to you will be invoiced. Free of charge issue of stock is not permitted within United Beauty. You will not be required to pay this invoice, nor will credit control chase you for the invoice in question and a credit note will be raised to reflect the replacement/original invoice.

Should you have any queries please contact our sales department on + 44 (0) 1536 463 350 who will be happy to help you.
RETURNS AND ORDER CANCELLATIONS
When goods have been ordered in error, or are not as expected, United Beauty may agree to their return on the following conditions:
If you wish to return products that are damaged or wish to report a discrepancy with your order, this must be done in writing within three working days of receipt of goods. If United Beauty agrees to the return of your purchase, the product must be returned within 30 working days of receipt. Before returning any products please contact us on +44 (0) 1536 463 350 to be issued a returns number. All returns must be unused. Items must be returned in packaging suitable for safe postage. If you have any doubts about packaging your goods, please contact us on +44 (0) 1536 463 350 and we will be able to provide further advice.
We cannot accept liability for lost or damaged parcels in transit to us. Cancellation of an order will only be accepted prior to dispatch. All returns must be clearly marked for the attention of:
Returns Department, United Beauty Ltd, 11 Princewood Road, Corby, Northamptonshire, NN17 4AP, United Kingdom.
We cannot accept liability for lost or damaged parcels in transit to us. Cancellation of an order will only be accepted prior to dispatch.
PAYMENT
All prices are shown in Great British Pounds (GBP£) Payment is taken through a secure connection approved and provided by Barclays Bank and cannot be viewed by anyone else on the web. We accept most major credit/debit cards – VISA, Mastercard & JCB.
We do not accept payment via NoChex, American Express or Electorn. We will not dispatch products until payment has been received in full. We will not store any credit card information.
All prices are shown in Great British Pounds (GBP£). All trade prices exclude VAT (17.5% before 1 Jan 2011 and 20% after). VAT will automatically be added to the items in your basket prior to payment.
If you are entitled to claim back VAT, you can find our VAT number on the invoice that will be emailed to your registered address on completion of your online order. Orders that are taken over the phone will have the invoice posted to the billing address the day after the order is dispatched.
Shopping with United Beauty is safe and secure. All personal information collected during your visit such as credit/debit card details, which are sent from your browser to our servers, are encrypted via 128bit SSL Technology meaning that information passed between your computer and our website cannot be read in the unlikely event of someone intercepting it. Credit and debit card transactions are secure.
STOCK AVAILABILITY
Goods are subject to availability. Any product, which is out of stock but for which payment has been received, will be sent with the rest of the order as soon as the out of stock item becomes available. We aim to dispatch out of stock items the next day once stock is available.
If there is an excessive delay we will endeavour to call you within 10 working days of your order being placed to offer an alternative. If you are not happy with the alternative product or the revised delivery time of the original product we will refund the value of the out of stock item to your account within 30 days.
STOCKISTS
All products on this site can be ordered direct from United Beauty or purchased through United Beauty wholesales stockists throughout the UK, Europe and selected countries worldwide. For the most up to date list of stockists please contact:
CONTRIBUTION LICENSE
You and the Site agree that we may access, store, process, and use any information and personal data that you provide following the terms of the Privacy Policy and your choices (including settings).
By submitting suggestions or other feedback regarding the Site, you agree that we can use and share such feedback for any purpose without compensation to you.
We do not assert any ownership over your Contributions. You retain full ownership of all of your Contributions and any intellectual property rights or other proprietary rights associated with your Contributions. We are not liable for any statements or representations in your Contributions provided by you in any area on the Site. You are solely responsible for your Contributions to the Site and you expressly agree to exonerate us from any and all responsibility and to refrain from any legal action against us regarding your Contributions.
GUIDELINES FOR REVIEWS
We may provide you areas on the Site to leave reviews or ratings. When posting a review, you must comply with the following criteria: (1) you should have firsthand experience with the person/entity being reviewed; (2) your reviews should not contain offensive profanity, or abusive, racist, offensive, or hate language; (3) your reviews should not contain discriminatory references based on religion, race, gender, national origin, age, marital status, sexual orientation, or disability; (4) your reviews should not contain references to illegal activity; (5) you should not be affiliated with competitors if posting negative reviews; (6) you should not make any conclusions as to the legality of conduct; (7) you may not post any false or misleading statements; and (8) you may not organize a campaign encouraging others to post reviews, whether positive or negative.
SUBMISSIONS
You acknowledge and agree that any questions, comments, suggestions, ideas, feedback, or other information regarding the Site ("Submissions") provided by you to us are non-confidential and shall become our sole property. We shall own exclusive rights, including all intellectual property rights, and shall be entitled to the unrestricted use and dissemination of these Submissions for any lawful purpose, commercial or otherwise, without acknowledgment or compensation to you. You hereby waive all moral rights to any such Submissions, and you hereby warrant that any such Submissions are original with you or that you have the right to submit such Submissions. You agree there shall be no recourse against us for any alleged or actual infringement or misappropriation of any proprietary right in your Submissions.
SITE MANAGEMENT
We reserve the right, but not the obligation, to: (1) monitor the Site for violations of these Terms of Use; (2) take appropriate legal action against anyone who, in our sole discretion, violates the law or these Terms of Use, including without limitation, reporting such user to law enforcement authorities; (3) in our sole discretion and without limitation, refuse, restrict access to, limit the availability of, or disable (to the extent technologically feasible) any of your Contributions or any portion thereof; (4) in our sole discretion and without limitation, notice, or liability, to remove from the Site or otherwise disable all files and content that are excessive in size or are in any way burdensome to our systems; and (5) otherwise manage the Site in a manner designed to protect our rights and property and to facilitate the proper functioning of the Site.
PRIVACY POLICY
United Beauty is committed to protecting your security, we understand the importance and value of the privacy of your information. The company will only use the information that we collect about you lawfully and in accordance with the Data Protection Act 1998.
We care about data privacy and security. Please review our Privacy Policy:
https://www.unitedbeauty.co.uk/privacy_policy/.
By using the Site, you agree to be bound by our Privacy Policy, which is incorporated into these Terms of Use. Please be advised the Site is hosted in the United Kingdom.
TERM AND TERMINATION
These Terms of Use shall remain in full force and effect while you use the Site.
Without limiting any other provision of these terms of use, we reserve the right to, in our sole discretion and without notice or liability, deny access to and use of the site (including blocking certain IP addresses), to any person for any reason or for no reason, including without limitation for breach of any representation, warranty, or covenant contained in these terms of use or of any applicable law or regulation. We may terminate your use or participation in the site or delete your account and any content or information that you posted at any time, without warning, in our sole discretion.
If we terminate or suspend your account for any reason, you are prohibit from registering and creating a new account under your name, a fake or borrowed name, or the name of any third party, even if you may be acting on behalf of the third party. In addition to terminating or suspending your account, we reserve the right to take appropriate legal action, including without limitation pursuing civil, criminal, and injunctive redress.
MODIFICATION AND INTERRUPTIONS
We reserve the right to change, modify, or remove the contents of the Site at any time or for any reason at our sole discretion without notice. However, we have no obligation to update any information on our Site. We also reserve the right to modify or discontinue all or part of the Site without notice at any time. We will not be liable to you or any third party for any modification, price change, suspension, or discontinuance of the site.
We cannot guarantee the Site will be available at all times. We may experience hardware, software, or other problems or need to perform maintenance related to the Site, resulting in interruptions, delays, or errors. We reserve the right to change, revise, update, suspend, discontinue, or otherwise modify the Site at any time or for any reason without notice to you. You agree that we have no liability whatsoever for any loss, damage, or inconvenience caused by your inability to access or use the Site during any downtime or discontinuance of the Site. Nothing in these Terms of Use will be construed to obligate us to maintain and support the Site or to supply any corrections, updates, or releases in connection therewith.
GOVERNING LAW
These conditions are governed by and interpreted following the laws of United Kingdom and the use of the United Nations Convention of Contracts for the International Sale of Goods is expressly excluded. If your habitual residence is in the EU, and you are a consumer, you additionally possess the protection provided to you by obligatory provisions of the law of your country of residence. United Beauty and yourself both agree to submit to the non-exclusive jurisdiction of the courts of Corby which means that you may make a claim to defend your consumer protection rights in regards to these Conditions of Use in United Kingdom or in the EU country in which you reside.
LIMITATIONS OF LIABILITY
In no event will we or our directors, employees, or agents be liable to you or any third party for any direct, indirect, consequential, exemplary, incidental, special, or punitive damages, including lost profit, lost revenue, loss of data, or other damages arising from your use of the site, even if we have been advised of the possibility of such damages. Notwithstanding anything to the contrary contained herein, our liability to you for any cause whatsoever and regardless of the form of the action, will at all times be limited to amount paid, if any, by you to us during the month period prior to any cause of action arising. Certain us state laws and international laws do not allow limitations on implied warranties or the exclusion or limitation of certain damages. If these laws apply to you, some or all of the above disclaimers or limitations may not apply to you, and you may have additional rights.
USER DATA
We will maintain certain data that you transmit to the Site for the purpose of managing the performance of the Site, as well as data relating to your use of the Site. Although we perform regular routine backups of data, you are solely responsible for all data that you transmit or that relates to any activity you have undertaken using the Site. You agree that we shall have no liability to you for any loss or corruption of any such data, and you hereby waive any right of action against us arising from any such loss or corruption of such data.
DISCLAIMER
The site is provided on an as-is and as-available basis. You agree that your use of the site and our services will be at your sole risk. to the fullest extent permitted by law, we disclaim all warranties, express or implied, in connection with the site and your use thereof, including, without limitation, the implied warranties of merchant ability, fitness for a particular purpose, and non-infringement.
We make no warranties or representations about the accuracy or completeness of the site's content or the content of any websites linked to the site and we will assume no liability or responsibility for any

(1) errors, mistakes, or inaccuracies of content and materials
(2) personal injury or property damage, of any nature whatsoever, resulting from your access to and use of the site
(3) any unauthorized access to or use of our secure servers and/or any and all personal information and/or financial information stored therein
(4) any interruption or cessation of transmission to or from the site
(5) any bugs, viruses, Trojan horses, or the like which may be transmitted to or through the site by any third party, and/or
(6) any errors or omissions in any content and materials or for any loss or damage of any kind incurred as a result of the use of any content posted, transmitted, or otherwise made available via the site.

We do not warrant, endorse, guarantee, or assume responsibility for any product or service advertised or offered by a third party through the site, any hyperlinked website, or any website or mobile application featured in any banner or other advertising, and we will not be a party to or in any way be responsible for monitoring any transaction between you and any third-party providers of products or services.
As with the purchase of a product or service through any medium or in any environment, you should use your best judgment and exercise caution where appropriate. We deserve the right to change, at any time, the price of goods offered for sale without notice.
MISCELLANEOUS
These Terms of Use and any policies or operating rules posted by us on the Site or in respect to the Site constitute the entire agreement and understanding between you and us. Our failure to exercise or enforce any right or provision of these Terms of Use shall not operate as a waiver of such right or provision.
These Terms of Use operate to the fullest extent permissible by law. We may assign any or all of our rights and obligations to others at any time. We shall not be responsible or liable for any loss, damage, delay, or failure to act caused by any cause beyond our reasonable control. If any provision or part of a provision of these Terms of Use is determined to be unlawful, void, or unenforceable, that provision or part of the provision is deemed sever able from these Terms of Use and does not affect the validity and enforce ability of any remaining provisions.
There is no joint venture, partnership, employment or agency relationship created between you and us as a result of these Terms of Use or use of the Site. You agree that these Terms of Use will not be construed against us by virtue of having drafted them. You hereby waive any and all defenses you may have based on the electronic form of these Terms of Use and the lack of signing by the parties hereto to execute these Terms of Use.